New Boots Blog: The Red Seal Advantage
Posted by Ashley Ritchie on 5 February 2019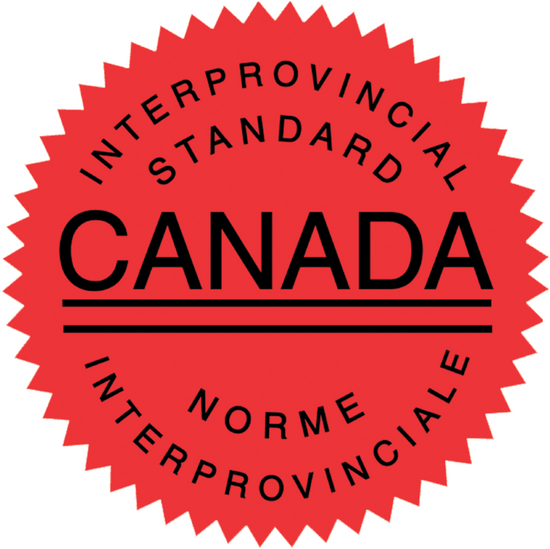 What is a Red Seal?
An endorsement indicating that a tradesperson has demonstrated the knowledge required for the national standard in that skilled trade. The Red Seal promotes excellence to employers, instills pride in skilled workers, and facilitates labour mobility.
You will often hear the term Red Seal used interchangeably with other terms. For example, a Red Seal Carpenter may be referred to as a ticketed carpenter, a licensed carpenter, or a journeyperson carpenter.
Why is a Red Seal important?
A Red Seal proves that a journeyperson is qualified to perform his/her job. Since a Red Seal is recognized nationally, it also allows and promotes mobility in the skilled trades workforce. Mobility is important in skilled trades, as the location aspect of many major construction projects changes with the demand.
Steps to getting a Red Seal.
There are different pathways to achieving a Red Seal. These pathways can include, pre-apprenticeship, pre-employment, direct apprenticeship entry, challenging skilled trade qualifications (occupational certification) or obtaining equivalent standards. Pre-apprenticeship allows high school students to start their skilled trade before they graduate through summer work terms or high school classes. Pre-employment allows students to start their skilled trade learning in a post-secondary institution before heading to work. The direct apprenticeship route allows individuals to start work immediately in their field. Individuals with extensive skilled trade experience can challenge the Red Seal examination for that trade. Equivalent standards would be for individuals who have obtained their training outside Canada.
Why should I get a Red Seal?
Achieving a Red Seal through an apprenticeship route is a great way to learn while you earn! What are you waiting for? If you like working with your hands, problem solving, and task fluctuation, then the skilled trades may be the career path for you. A Red Seal endorsement is more than just a piece of paper, it is highly respected in the trades industry, and opens the door to national job opportunities, higher wages, and career advancement.
Author: Ashley Ritchie