Women in Trades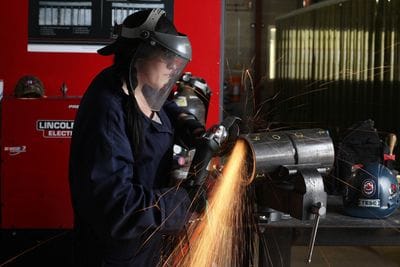 For the first time in Canada, women are the majority (51%) of the national population. Yet women still represent less than 10% of the national transportation, construction and skilled trades' sectors workforce.
In the building and construction trades, women represent only 4% of the New Brunswick workforce, and only 1.5% of the provinces skilled trades' apprentices. At the same time, Canada is currently experiencing a demographic decline that makes it difficult for employers in the sector to find skilled tradespeople to fill positions.
Is your workplace supportive of women in trades? What do you do to recruit and retain women in your workforce? Share your tips with us and help other employers create a balanced workforce.
The business case for employers
This presentation wil help employers, managers and human resource professionals understand the benefits of diversifying their workforce.
Duration: 30 to 60 minutes

Language: English